Talent Africa
A FAMILY OF PERFORMERS
Actors - Dancers - Instrumentalists - Models - Vocalists
Talent Africa - The Series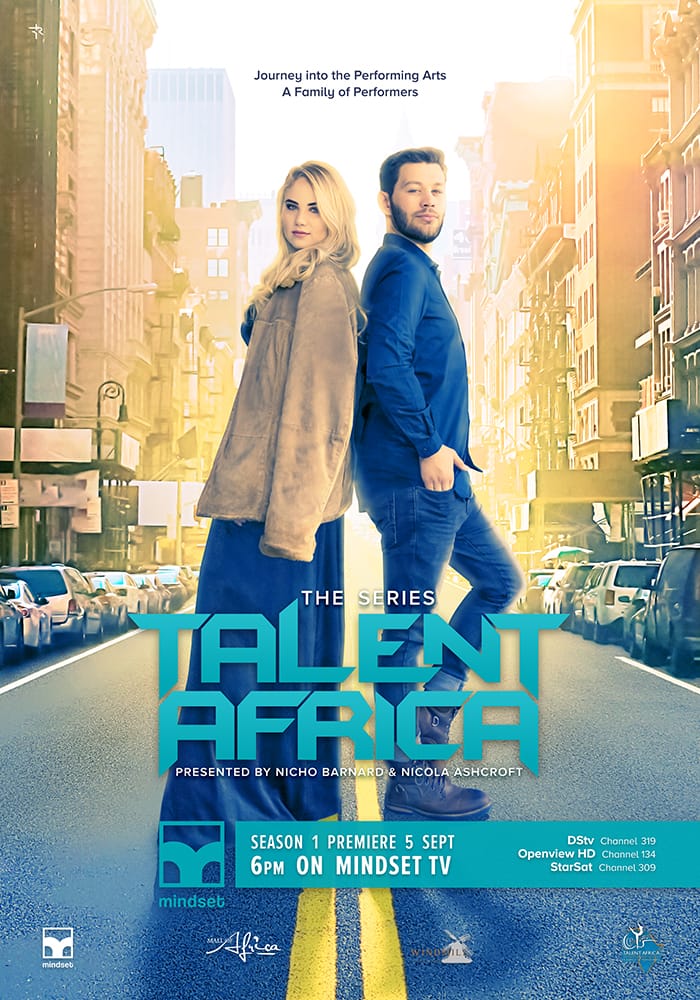 A Docuseries and glimpse into the journey of young performers as they follow their dreams in Performing Arts through the International Competition - Talent Africa, A Family of Performers.
Stars:
Nicho Barnard, Nicola Ashcroft
Storyline
From regional rounds across all 9 provinces of South Africa to the massive national events in both Johannesburg and Port Elizabeth in South Africa with over 3000 participants, all the way through to the International Trip to New York City for Talent America. This 7-part docuseries showcases the journey that talented individuals, from all ages, follows in order to achieve their goals and dreams in the Entertainment and Performing Arts Industries. Competing on International Stages through the International Competition TALENT AFRICA, contestants not only perform in front of esteemed local and international judges but also world-renowned industry professionals and scouts for their shot to fame.
Click on the image to learn more about some of our business partners